Hollywood Wax Museum Honored by Myrtle Beach Community Appearance Board
Hollywood Wax Museum Entertainment Center was honored to be recognized by the City of Myrtle Beach's Community Appearance Board. The award for "Outstanding Dramatic Landscape Through Effective Use of Lighting and Building Placement" was presented to our General Manager Tim Ruedy by Myrtle Beach Mayor Brenda Bethune.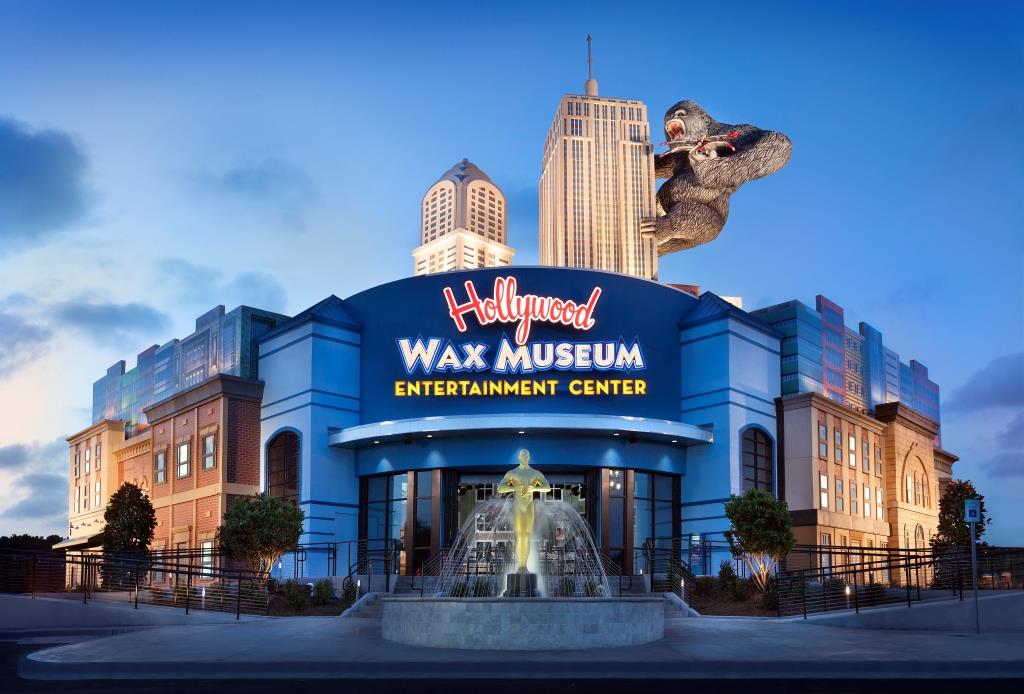 This was the second time Hollywood Wax Museum has received a Community Appearance Board award. Following our summer 2014 opening, the attraction was recognized for "Most Improved Property."
Congrats to our fellow award winners as of late:
Farm House Restaurant won the "Excellence in Tree Preservation Through Building Placement" award.  Broadway at the Beach, was recognized with the "Outstanding Maintenance of Trees and Landscaping" award. Withers Swash Park got the "Greening of Myrtle Beach Municipal Award." And our friends at CVS won the "Outstanding Use of Natural Indigenous Landscape" award.
We're privileged to be part of the community of Myrtle Beach and are very proud to have been recognized, again, for helping keep our city beautiful.