Hollywood Wax Museum Entertainment Center Recognized with Beautification Award
Posted on October 26, 2018
Hollywood Wax Museum Entertainment Center is proud to be part of the Branson community and very excited about Branson's future! To help support the Branson Spirit of 76 street plan, which will transform 76 Country Boulevard into a stretch perfect for pedestrians, we've made lots of improvements to the exterior of our attraction.
As a result, the City of Branson Tree Board awarded Hollywood Wax Museum Entertainment Center its Beautification Award. These awards are presented each month between May and October to owners of commercial properties in Branson who take pride in and showcase their landscape.
What exactly did we do to earn this esteemed award? We encourage you to come check out these features of our fun portion of the promenade:
An award-themed water fountain with terraced features. Our guests love taking pics with this cool backdrop that's unique to Branson.
A 1920's airplane which appears to be flying toward the Great Ape of Branson. Guests hop in for a "pre-flight" photo.
A replica of a Greased Lightning car. Cute pictures of this new feature makes it appear guests are pulling up in their fancy car to visit the museum.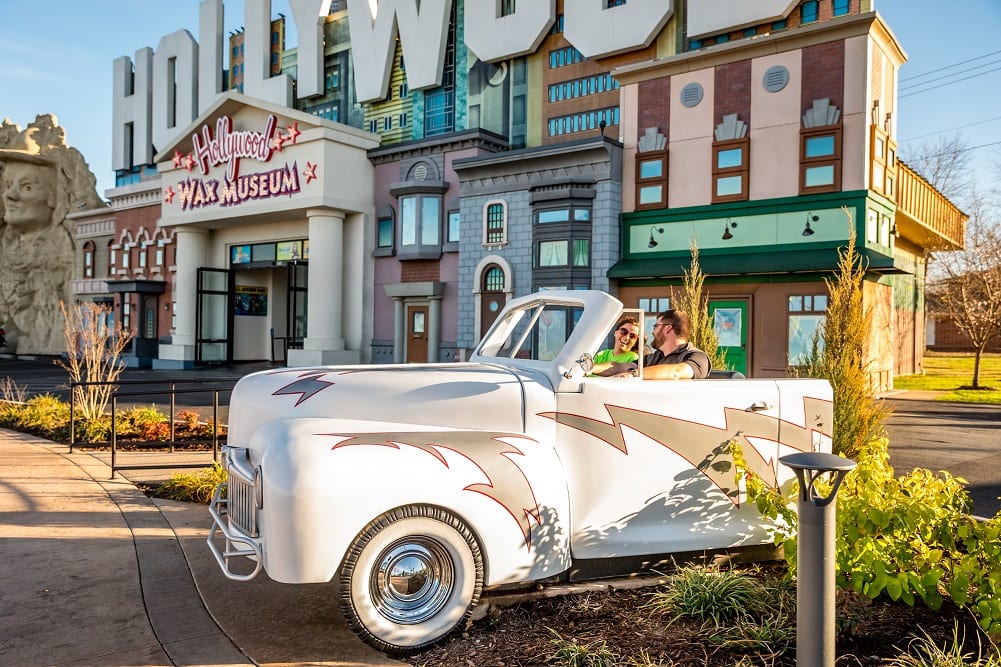 Thank you to the City of Branson for this award; we appreciate being part of such a great destination for visitors.